공지사항
공지사항 게시판 입니다.
---
[2023 춘천마임축제] Overseas Performance Team Open
2022-10-24
---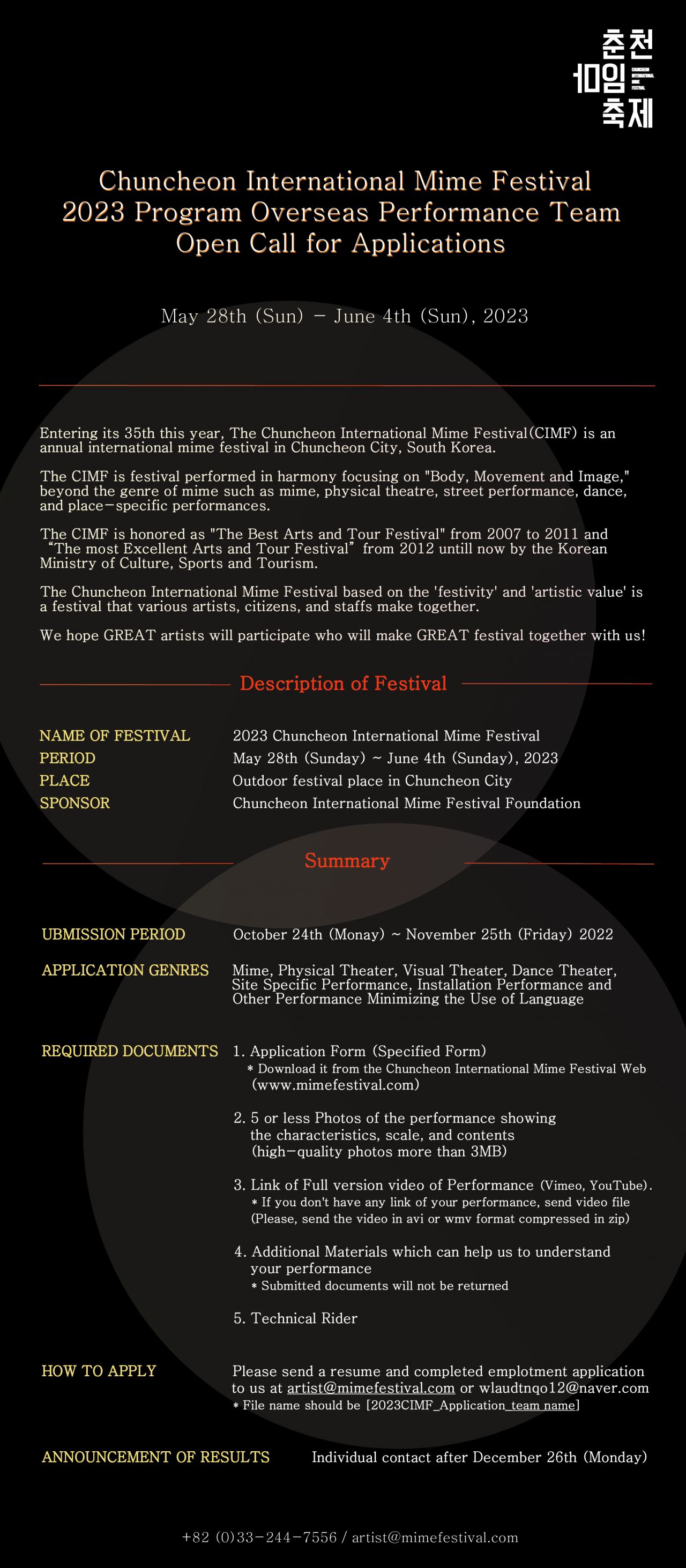 Thank you for checking our application.
We are recruiting overseas performance teams to make
the 2023 Chuncheon Mime Festival together with us by December 26th (Mon).

Submission Period and Application Genres
1. Submission period : October 24th (Monay) ~ November 25th (Friday) 2022
2. Application Genres : Mime, Physical Theater, Visual Theater, Site Specific Performance,
   Movement Theater, Dance Theater, Installation Performance and Other Performance Minimizing the Use of Language

How to Apply 
Please send a resume and completed emplotment application to us at
 artist@mimefestival.com or wlaudtnqo12@naver.com

Please see below the web flyer. Thank you!
---
첨부파일
---